Prom Night Trailer: Too Damned Hip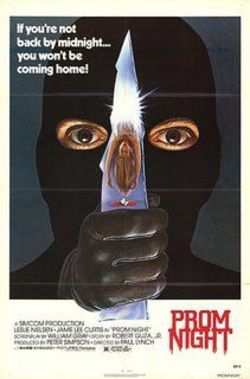 Sometimes a trailer tries too hard to be cool. That's definitely the case with the remake of Prom Night, now looking to garner attention for its impending release in April. For the reel's first half, of-the-moment Quietdrive's ironic cover of Cyndi Lauper's "Time After Time" does nothing to improve on the original. By the end, what you've learned is that this Prom Night takes place in a setting so lavish it makes the fancy kids from Gossip Girl look like homeless paupers.
As far as you can tell, the reason for the palatial digs is to provide the killer with a ton of rooms through which to chase the fleeing Prom Queen. There's glitz, glamor, screaming, sirens and chase scenes. But you know what? There's only one scary moment when one body drops, then hangs, from the ceiling. If that's is all the horror they could glean from 90 minutes of final footage, these filmmakers are in more trouble than Prom Night's shrieking heroine.
Read More