Monster Slayer Kills At Slamdance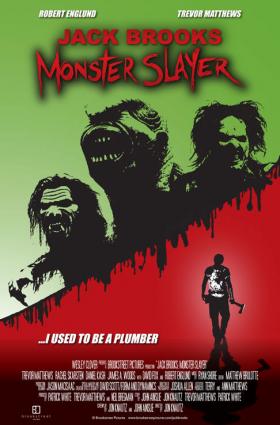 Today, The Hollywood Reporter has news of Jack Brooks: Monster Slayer, a low budget horror flick that was just picked up by Anchor Bay at the alternative to Sundance, the edgier Slamdance Festival. Says The Reporter, "Jon Knautz's horror comedy (garnered) a mid-six-figure deal with a
theatrical commitment." The film "(featuring
"Nightmare on Elm Street" star Robert Englund) tells the story of a
teen (Trevor Matthews) who is haunted by the murder of his parents.
As his rage builds, he accidentally awakens an ancient evil,
prompting chaos in the vein of '80s horror-comedy creature
features." The mid-six figures is a small offer that probably covers the film's production budget with just a little extra cash to make the deal worthwhile. But even the money at the larger, more established Sundance hasn't been astronomic this year. That's probably because the economy is in downturn mode and perhaps because the offerings this year aren't as tasty as in years past. Still, three other films may find homes through Slamdance — Paranormal Activity, Trailer Park of Terror and Dear
Zachary.
Read More