Mary Poppins: A Chilling Cut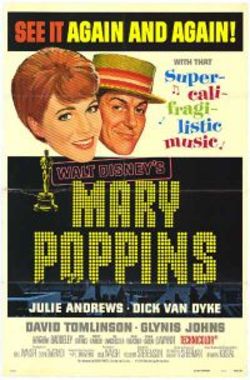 There's no sweeter Disney movie than YouTube fan would try to reedit scenes from the film to make a horror trailer? A guy named moviemkr, who says, the clip "contains the musical piece "A Violent Attack" composed by Caine
Davidson for the film An American Haunting, "Stay Awake" written by
Richard and Robert Sherman for Disney's Mary Poppins, and stock
sounds from iMovie."
The mashup is considerably creepy: When Mary's head spins around, you'll be thinking Linda Blair in The Exorcist. When Mary comes down from the sky via her trusty umbrella, it's like she's some monster from Peter Jackson's The Lord of the Rings. The clips says a lot about movies, folks: A facile editor can easily turn something cheery into something eerie.
Read More