King Kong Meets Cannibal Holocaust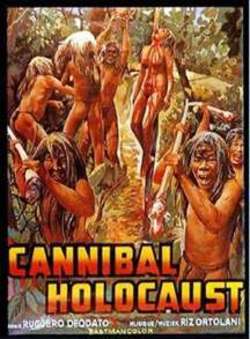 Today, many horror websites are floating a rumor that the reps of Philip Seymour Hoffman and Viggo Mortensen are hammering out a deal which will permit them to co-star in Vanikoro, a movie about a shipwreck on a primitive island. (The film's slated to be directed by Xavier Gens, who helmed the specious Hitman movie-based-on-a-video-game late last year.) At Bloody-Disgusting, Gens (at nine minutes and 40 seconds into a video interview) says the movie is a combination of Peter Jackson's King Kong , The 13th Warrior , and Cannibal Holocaust.
That's quite a recipe, especially because the latter was one of the most controversial exploitation documentaries of the past 30 years. The film, about filmmakers who head into the jungle to to immortalize indigenous tribes only to meet with violence, was banned in Italy, the UK, and Australia. Now, of course, it's out on DVD in all its vile, brutal grossness. The question is, will Oscar-winner Hoffman want to be seen in a film that's so over-the-top ? Does he need something transgressive on his stellar resume? Is he to become more hack than artiste? Stay tuned.
Read More