Is Diary of the Dead Playing Near You?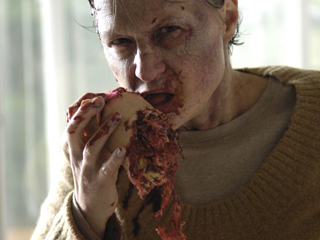 You've been waiting to see some horror flick for months, years. When it finally comes out, it's playing nowhere near you. Worse, you don't even know where it's playing until the day it opens, and by then you're in the dumps, and you end up hanging out with your buddies watching some random horror movie on DVD.
The Diary of the Dead team understands where you're coming from. They've already posted a theater listing on their MySpace page prior to the film's February 15 (limited) release, with more theaters TBA.
Read More