Guillermo del Toro's "Frankenstein"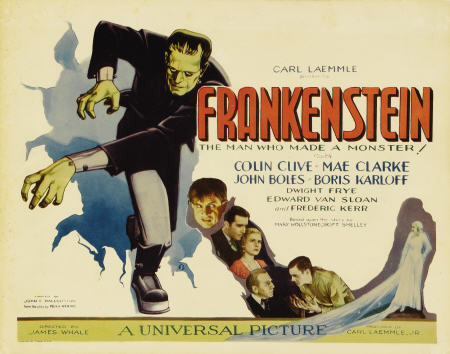 Although Mary Shelley's Frankenstein has been adapted for film many times, there've been few stabs at a strictly loyal adaptation. Kenneth Braunagh's adaptation is a nice try. Then again, who am I to talk: I think Frankenstein Unbound is probably the most loyal version of the novel, despite the fact that it also features a talking, time-traveling car.
That leaves James Whale's first two Frankenstein films as the best adaptations of the world's first sci-fi novel. But Guillermo del Toro—the roly-poly Mexican director of Pan's Labyrinth, The Orphanage, Chronos, Hellboy and Blade II—is out to change all that.
According to del Toro, he's always been interested in directing his own version of Frankenstein, perhaps as a four hour miniseries. Pre-production work has even begun, although the WGA strike has prevented him from doing any writing and limited his brainstorming to illustration. That's okay by us: del Toro's sketchbook is a million times more informative, imaginative, and entertaining than the vast majority of Hollywood's finished screenplays.
Guillermo Del Toro Ready To Unleash Frankenstein's Monster [MTV Movies Blog]
Read More