Guillermo del Toro Tackles Frankenstein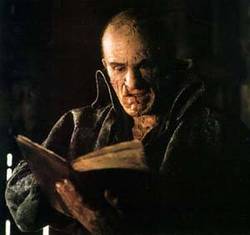 We'd never presumed that Kenneth Branagh's portrayal of the mad doctor in Mary Shelley's Frankenstein —for which he also served as director—could ever be bested. But today MTV Movies Blog reports that the man who brought us Hellboy and Pan's Labyrinth is working on his very own version.
Del Toro told MTV that he is in the midst of pre-production and has always been interested in Frankenstein so now he's "racking his brains to do one." At this stage, thanks once again to the Writer's Strike, nothing is on paper outside of a few sketches. The director says he won't even write notes during the strike: "I can only draw now," he says.
How can a Spanish fantasy director hope to hold ranks with one of England's greatest actors? By veering away from Mary Shelley: "The only way to do the Shelley novel is to actually do a four-hour miniseries," he says. "But I think there are permutations in which you can tell the myth in a different way." Del Toro went on to joke that his movie would also feature three monsters—not just the freak and the doctor who creates him, but the director himself, who "will appear shirtless for most of the length of the film."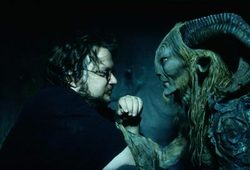 So who should replace Branagh and DeNiro as the new dynamic duo? For my money, I vote Thomas Haden Church as Frank—because honestly, you wouldn't need much more makeup—and Nathan Fillion as the good doctor, if for no other reason than I miss Firefly and he needs work.
If you've got other casting recommendations, don't hesitate to let us know in the comments below.
Read More