Go-Go Boots Not Included: First Look At Trek XI's Starfleet Uniforms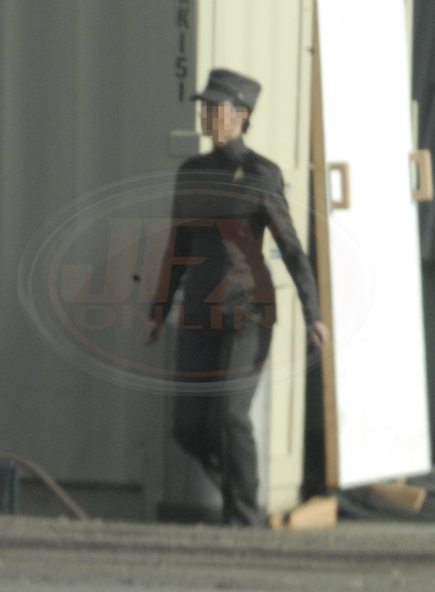 The snooping paparazzi over at JFX Online have managed to get their greasy mitts on a set photo from Trek XI's re-imagined TOS Starfleet uniforms. And no surprise here, there's not a mini-skirt or pair of go-go boots in sight.
That's not to say it isn't coming: the uniform in this picture, channeling the Star Wars Imperial Officer Uniform to a T, is supposedly the "formal wear" of the Federation, for court appearances and official meet-and-greets and the like. I suppose there could be a sexy mini-skirt under that outfit, but I'm not holding my breath.
One thing's for sure: J.J. Abrams sure is mixing things up. But if "mixing things up" means there's no chance I'll see a glimpse of Uhura's shapely legs, you can count me out.
Star Trek Officer Uniform [JFX Online]
Read More