Gauze: One Scary Comic Book Slasher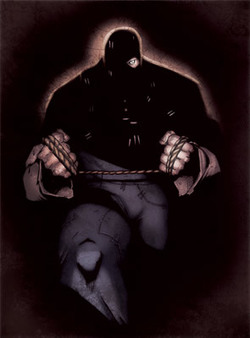 Over at Comic Monsters, there's news of a new serial killer-based comic book mini-series which will hit the stands in the later part of the year. Interviewed is the somewhat tight-lipped series writer Gerrin Tramis, who says, "The story revolves around a group of very unique
individuals who are all in someway (sic) shape or form connected to a
mysterious serial killer who wraps his head in medical gauze." Gauze "is very versatile, let's just
say that. Weapon of choice is whatever he feels is the best thing to
mess you up with." This particular serial killer is fearful to behold in his muscularity, looking somewhat like Marvel Comics The Thing or The Hulk—the old school Jack Kirby versions. In other words, think serial killer on steroids. You wouldn't want a real-life Gauze anywhere near you. The comic book version is as close as anyone should want to get. Don't cut your finger turning the page.

Read More