French Horror Thrives at Lincoln Center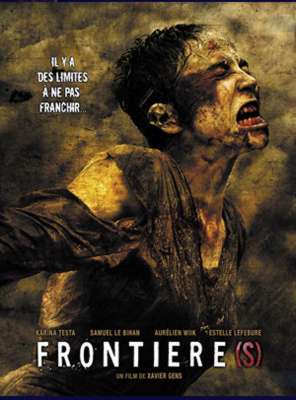 The annual Film Comment Selects screening series at NYC's Lincoln Center has always made room for horror in its past incarnations. (They were early supporters of Takashi Miike.) This year's edition, set to run February 14-28 is no different. The opening night movie is George A. Romero's brilliant Diary of the Dead (screening one day before it opens) and the fest includes two top titles from the new wave in French horror: Frontiere(s) from Xavier (Hitman) Gens and Inside from Julien Maury and Alexandre Bustillo (who are directing the Hellraiser remake).
Frontiere(s), described as a French Texas Chainsaw Massacre, was supposed to be one of the After Dark Horrorfest films for 2007 but has ended up getting its own theatrical release in the spring.
As for Inside, it's probably going direct to video. We saw it at Fantastic Fest and it's very much worth seeing, one of the goriest and squirm-inducing movies to come along in a long time. This year's Film Comment Selects also includes a rare screening of the '70s British serial killer drama 10 Rillington Place, a tribute to underground filmmaker Damon Packard and a lot of fancy-schmancy foreign films.
Read More