"Firefly" Gets an MMOG of Questionable Quality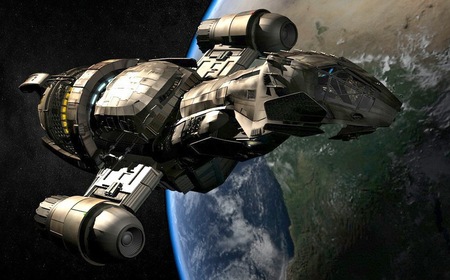 The massively multiplayer online game genre is largely dominated by gastropoidal subterranean man-children pretending to be effeminate virtual elves. Consequently, companies trying to launch an MMOG that defies the strict Tolkein-inspired world concept tend to run into difficulty: Even Star Wars Online did surprisingly unimpressively.
Will the tides change? The Multiverse Network, Inc. has announced that they've picked up the rights to adapt Joss Whedon's Firefly into an MMOG, with an eye for release in 2008.
If they can manage a good game around Firefly's space cowboy concept, this could be incredible. But here's the rub: Multiverse's official website. These guys are bargain-bin developers at best: They've got a million upcoming games pending, none of which look particularly good. Plus, they don't have a single released game to their credit.
In short, it looks like these guys are aiming to build rapidfire, crappy MMOs that connect to feverish fan bases who won't stop to notice the lack of quality before purchasing. A proposed release date of 2008 seems to support that observation, especially considering that they don't even have a Firefly entry on their page.
Firefly Gets Its Own MMOG [Slice of SciFi]
Read More