Fear Friday: Robots, Aliens, and Bikinis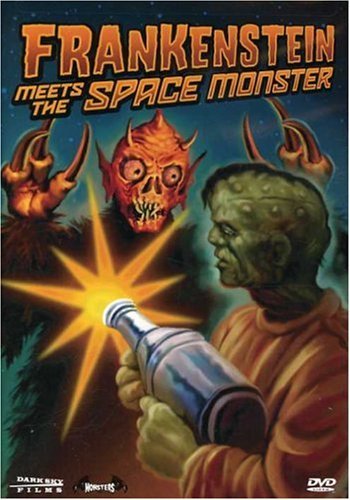 As you'd expect from the title,
Frankenstein Meets the Space Monster
has a kooky plot: Post-apocalyptic Martians looking to harvest women in
Puerto Rico shoot down NASA's android Frank while he's orbiting in
space, thereby damaging his brain and turning him into a zombie. As you
might
not
guess, this 1965 cult classic from director Robert
Gaffney is a hilarious self-parody, complete with nighttime bikini pool
parties, garage band rock n' roll, a ton of stock footage, and some
seriously outlandish overacting. This is the kind of B-movie that would
go on to inspire Tim Burton's
Mars Attacks !
On a sidenote, watch closely and you'll catch a glimpse of Bruce Glover—father to
Back to the Future
weirdo Crispin—who plays not only one of the alien soldiers, but also, some speculate, the Space Monster himself.
Read More