DVD Alert:: Saw IV With Extras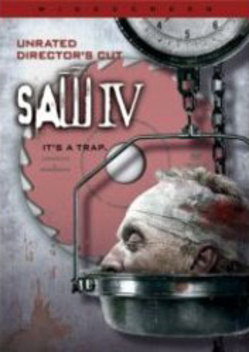 The Saw IV DVD doesn't arrive in stores until January 22, but Lionsgate is sending out advance copies for critics' perusal. What I first noticed with the Blu-ray version is that there's a feature called MoLog which allows you, the viewer, to add your two cents. Basically, it's a movie blog for your opinions. I assume it's better if you have a Sony PlayStation 3 rather than a Blu-ray player because there's a virtual keyboard on the game system, and it's easy to add a wireless Bluetooth keyboard as well. Nonetheless, it's the first time this kind of user-generated content has been attempted with Blu-ray. Pretty exciting.
For your non-Blu-ray DVD, you'll have a spate of extras, too: the director's video diary, shorts on the intricate props and traps, a gory bonus deleted scene, and a music video from the band, X Japan.
Read More