Depp to Replace Ledger in Imaginarium?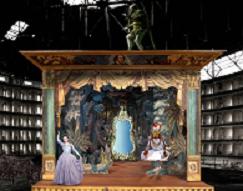 The Sun, a British tabloid, is reporting today that Johnny Depp may replace Heath Ledger in Terry Gilliam's The Imaginarium of Dr. Parnassus. The Sun quotes Gilliam as saying, "There is a point in the film when Heath falls
through a magic mirror. He could change into another character after that
and that is where Johnny would come in." While the newspaper is known for stretching the truth, it's not generally known for making up quotes.
If the quote is correct, there's something unseemly about it. Should a director be talking about continuing work on a movie before its late star has been buried? Creepy, if true.
Read More