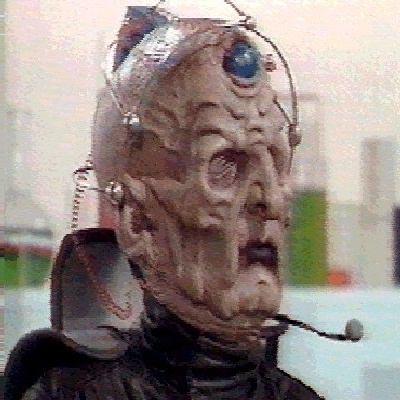 • CBS' post-apocalyptic drama Jericho is due to kick-off next month and good news: the WGA strike may end up saving the show from premature cancellation.
• The worst villain in Doctor Who history to be season four's main villain? Rumor abounds that Davros will be diabolically wheeling his way through next season's finale.
• Smallville continues to tear its way through the B-list of DC Superheroes: next up is Black Canary, looking every bit like a dominatrix skag queen.
• Amazon has opened up a new division of their Unbox store, Anime Unbox. The reason this is cool? Episodes of many anime shows including Astro Boy are currently up for download.
• io9 has some details about the next season of Battlestar Galactica. Seems Starbuck has no memory of her ship blowing up, thinks she's only been MIA for six hours and is definitely not a Cylon.
• Ursula LeGuin apparently got something out of her recent scuffle with Boing Boing: she's now releasing free audio excerpts of her work, written by herself.
• Good news, Cloverfield fans! It's the franchise that will never, ever, ever end. Yes, it goes on and on my friends. Some people started seeing it, not knowing what it was, then everyone was seeing it forever just because!
Read More