Cronenberg's Fly Opera Debuts This Fall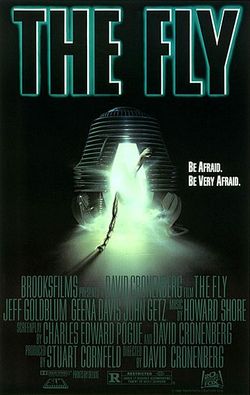 We understand that you don't look to Monsterfest for all the latest-breaking news from the world of opera, but we're sure you'll make an exception in this case.
The Los Angeles Opera has just announced their 2008-2009 schedule, and with it comes the much-anticipated U.S. premiere of the great David Cronenberg's first foray into opera, an adaptation of his 1986 classic The Fly . This alone is exciting, but it becomes even more so when you consider all the other talent involved: The score is by Cronenberg's regular composer, Oscar winner Howard Shore (who also composed the music to Click here for full details .
And if David Cronenberg isn't enough to get you excited about opera, the L.A. Opera has also announced that The Exorcist 's William Friedkin is co-directing (with Woody Allen!) Il Trittico, a series of one-act operas by Giacomo Puccini. With all these horror masters hitting the opera house, can The Texas Chainsaw Massacre – The Opera be far behind?
Read More