Comic Monsters: Time to Pay The Piper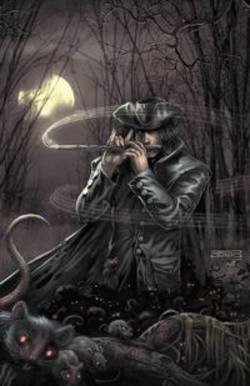 Today, Comic Monsters offers up an interview with writer Mike Kalvoda regarding The Piper, a four-issue comic book that's the second spinoff from Zenescope's Grimm Fairy Tales series. Says Kalvoda of the March release, "Like any superb villain, the Piper is a
seductive contradiction of true evil. Charming, genteel… and,
ultimately, extremely dangerous. He's akin to a mysterious
soldier-of-fortune, cursed and bound from Hamelin, before, and beyond." This guy is far more evil than the Pied Piper of Hamlin: Through the power of the flute, this miscreant can devour the souls of his victims. That's one heckuva Happy Meal.
Read More