Brand New Jessica Alba Clip for The Eye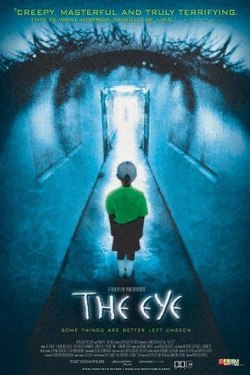 Yahoo Movies just posted a high definition clip from Jessica Alba's upcoming The Eye (a remake of a 2002 Hong Kong film). Called "Fire in the Apartment," the 52 second clip is full of things calculated to give you the creeps: 1.) Being trapped in an apartment full of smoke. 2.) A fiery ghost who tries to jump on Alba. If I had to complain, I'd mention a moment, just a frame or two, in wich a ghost (possibly a dead Alba?) appears with bloody eyes. The makeup is so perfect, the horror is lost. What do you think of the clip? Thumbs up or thumbs down?
Be sure to check out our questionaire for Alba, the actress as well.
Read More