Blacksite: Area 51 Game to Be Movie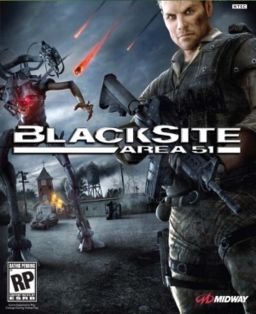 Midway's Blacksite: Area 51 video game was trashed by critics, averaging about 64 positive out of a possible 100 on Game Rankings. The best thing that the game had going for it was a plethora of slithering monsters. Creepy beings like the Flatheads may not be enough for gamers, but that's not going to stop producer Christine Peters from trying to turn it into a film. Peters, whose credits include How to Lose a Guy in 10 Days and the upcoming Zen in the Art of Slaying Vampires, has well-known comic book writer Grant Morrison attached to the project's script.
According to Production Charts, here's the synopsis, "The U.S. Army has received a distress signal from Area 51 where a viral outbreak has just shut down the research facility and the automated quarantine procedures have locked all scientific and military personnel inside. A small Special Forces unit led by Specialist Ethan Cole of the HAZMAT (hazardous materials) Division is sent to investigate." While that plot line doesn't sound too new, here's hoping the movie be better than the game — for once.
Read More