Bio-Mechanical LEGO Monsters in Black Fantasy Contest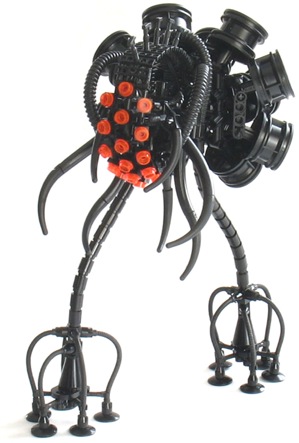 From small, brightly colored bricks, LEGO enthusiasts build the edgiest monsters. To immortalize these genius creations — usually built on the rumpus room floor, then scattered to oblivion — the online LEGO community throws contests, like the recent Black Fantasy LEGO.
The goal is simple: create a biomechanical creature or machine with trace amounts of neon-orange. It seems like a limited palette and theme, but it's more than that: The goal is to create an armada of H.G. Wells-style Martian tripods and slithering, squid-like Matrix robots.
LEGO Black Fantasy Contest [Classic Space]
Read More