Big Finish Offers Sci-Fi Audio Plays for Download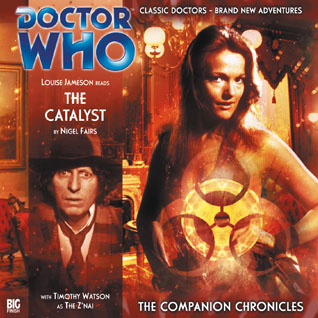 As you know, I'm not a huge fan of the new Doctor Who series. That's not to say I don't like the show, but it's a guilty pleasure at best.
But here's my dirty little secret: although I spent many an evening watching old Tom Baker Doctor Whos with my elbows under my chin as a boy, it was the Big Finish audio plays that really made me a fan of Doctor Who. Brilliantly written and acted, with epic scopes and deep philosophical ramifications unhampered by paltry BBC budgets, Big Finish's Doctor Who series has none of the problems of the new show, and it isn't afraid to go high-brow since it's got no core ratings group of grease-banged knackers to alienate.
Unfortunately, Big Finish has been stuck in the 20th century for the last eight years, offering their excellent adventures only in CD form, with no MP3 downloads in sight. No longer: The company is launching a new service come February 1st allowing them to purchase and download the audioplays online.
Better yet, it's not just limited to Doctor Who: They also do programs based on Sapphire and Steel, Judge Dredd, and Stargate. You'd do well to check it out. My experience with Big Finish has been that they blow the actual shows out of the water.
Big Finish [Official Site]
Read More