"Back to the Future" Races Into National Film Archives at 88 MPH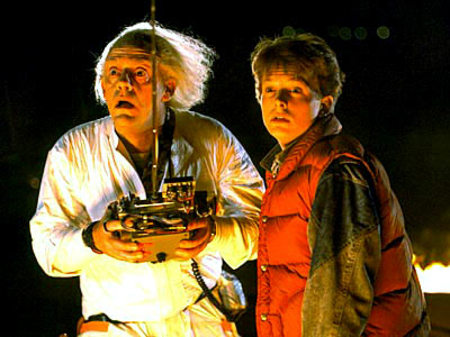 The older I get, the more I appreciate Robert Zemeckis' Back to the Future . When spread out into a trilogy, it was a bit weak but even so there are plenty of images, like the futuristic Nikes, the hoverboard, and the time traveling steam train, imprinted upon my synapses. As to the original, the film is pretty much perfectly plotted. I'd go as far as to say that they should study the screenplay in every screenwriting class.
Now Back to the Future's greatness is being recognized by the Government. The National Film Registry has inducted the film into their archives of culturally significant films, bringing the number of movies recognized up to 475. Close Encounters of the Third Kind was also inducted, although I've never been a fan of the movie, which I consider boring and ponderous. Still, at least the National Film Registry isn't slighting sci-fi when it comes to picking the most culturally significant films for their vault.
Great Scott Marty! Back To The Future leads National Film Registry inductee list. [Daily Stab]
Read More