Tim Roth Prefers Playing Ape to Snape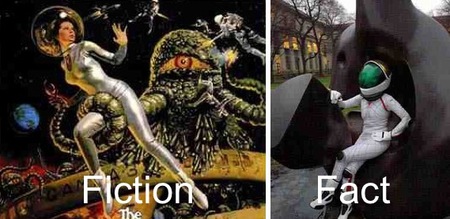 As a remake of Planet of the Apes, Tim Burton's version was a failure. It had some good ideas like using the vague plot outline of Pierre Boulle's 1963 novel instead of that of the 1968 Charlton Heston vehicle but unfortunately, the finished product was a mess, as disappointing to fans of the 1968 version as it was to Tim Burton diehards.
I don't really care for the film, but I've always thought that Tim Roth's portrayal of the ferocious chimp General Thade was an unexpected bright point in the movie. Roth can be as proud of his performance as an anthropomorphic ape as any gifted thespian can possibly be.
Still, this has got to hurt: According to Roth, he actually turned down the role of Severus Snape in the Harry Potter series to play this primate.
e."I was going to do both films [Potter and Planet of the Apes]. We rigged it so that I could fly back and forth. They figured out the schedule but it just got to be overwhelming in my mind," Roth confessed. "My kids really liked the books. They were really into me doing it, but the idea of being an ape with Tim was too good."
Ouch. So while Roth took away from Planet of the Apes a small paycheck and the method acting expertise of how to pick lice out of matted fur, Alan Rickman is doing laps in a swimming pool filled with money at his multi-million dollar Mediterranean bungalo. Oh, Tim! You make the Fifth Beatle look lucky.
What Would 'Potter' Have Been Like With Tim Roth As Snape? [MTV Movies Blog]
Read More