Stephen Susco to Create "Flatliners" TV Series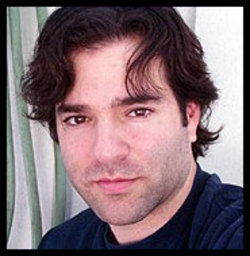 Stephen Susco, screenwriter for the first two The Grudge movies stateside, is a busy man these days and he gave Bloody-Disgusting some tantalizing tidbits about his current undertakings. Susco's retribution-filled Red is ready for Sundance, and he's remaking the classic 1974 Vietnam vet/zombie film, Deathdream, into Zero Dark Thirty.
But what's most compelling is his work developing a TV series based on the Julia Roberts / Kiefer Sutherland vehicle, Flatliners . Think of the possibilities: an afterlife with the fiery rings of terror from Dante's Inferno or a welcoming place like something out of Alice Sebold's Lovely Bones. If the show has a serial format like Lost, I'd love to see cameos by Roberts and Sutherland. Who wouldn't look forward to weekly walking nightmares capable of making you shiver? The mind reels.
Read More