"Speed Racer" Is Go-Go-Gorgeous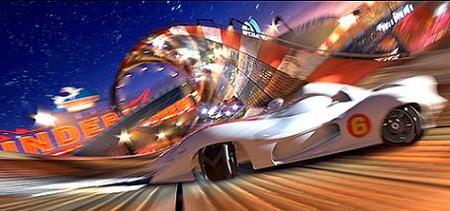 One of the more interesting aspects of the Wachowski Brothers' upcoming Speed Racer remake is its cinematography. The idea, essentially, was to film in live-action then make it look like a living cartoon. And boy, if these Speed Racer shots leaked to USA Today are anything to go by, the Matrix directors just slam-dunked it.
Admittedly, I've not been expecting much from Speed Racer. As a cartoon, the show's charming yet the likelihood seemed great that the Wachowskis would ruin any camp appeal with a slathering of post-modern self-awareness. But if the whole movie looks this good, I might just forgive them: I've always wanted to see a movie that took place in a frenetic, Technicolor Hot Wheels set, as envisioned by the feverish mind of Hiroshi Sasagawa.
Speed Racer Photo Gallery [USA Today] (via Cinematical)
Read More