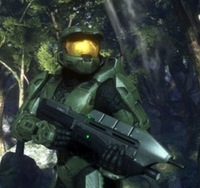 The problem with science fiction these days is that it's all become so dreadfully realistic. As much as I love shows like Battlestar Galactica, for them, the future is a world populated by fashionological hunks and babes, in a world marked with the same tedious political problems and cultural strifes as our own. Just with robots and ray-guns!
Ah! Give me the halcyon days of my '70s sci-fi youth! Where purple-haired vixens floated through the ether in their wire-rigged jet packs! Where sexy extraterrestrials wore one-piece spandex miniskirts, their flesh skillfully exposed despite the absolute zero vacuums of outer space? And so on.
Flickr user Poletti knows what I mean. Amongst his many photostreams is a virtual harem of strangely fluorescent, futuristic sci-fi showgirls. In particular, check out his The Galkactically Hot Women of Star Trek stream and The Ladies of UFO. Va-va-voom.
'70s Sci-Fi Babes from Poletti [Flickr]
Read More