"Shaun of the Dead" Director Gets His Own Film Festival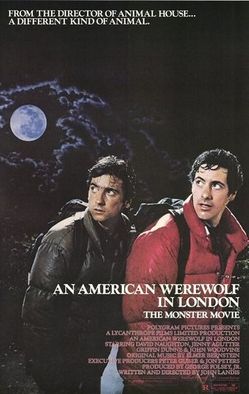 It's no secret that writer-director Edgar Wright loves horror movies; his 2004 film Shaun of the Dead was one of the most affectionate tributes to the genre ever made. But Wright likes other kinds of movies too as evidenced by this year's over-the-top cop comedy Hot Fuzz. For the next two weeks, he'll offer an even broader idea of what tickles his fancy at the cleverly named "The Wright Stuff" festival at L.A.'s New Beverly Cinema.
Since this is Los Angeles, Wright and The New Beverly have access to some great guests: Paul Williams showed up for a showing of Gremlins director Joe Dante hosted a screening of Italian horror master Mario Bava's comic book adaptation Danger: Diabolik. Next Sunday through Tuesday, Wright trots out some classic horror comedies such as Tremors and An American Werewolf in London . Topping it all off will be a special appearance by Werewolf director John Landis in conversation with Wright on Monday, December 10th. Check out the entire schedule right here for further details.
Read More