Sam Raimi Returns to His Roots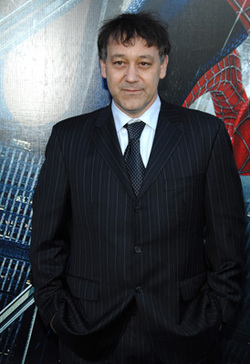 Now this is some cheerful news. After making three Spider-Man blockbusters, director Sam Raimi will return to his low-budget roots with Drag Me to Hell, a supernatural thriller he scripted with his brother, Ivan. The film is a "morality tale about the unwitting recipient of a supernatural curse" that, according to Variety, the two Raimis wrote after completing Army of Darkness .
Drag Me to Hell will be the first fright flick that Raimi's directed since that 1993 movie; it's also the first that he'll direct for his Ghost House production company, which made both Grudge films and 30 Days of Night.
"Sam calls it a 'spook-a-blast,' a wild ride with all the chills and spills that Evil Dead delivered, without relying on the excessive violence," Raimi's longtime producer Robert Tapert tells Variety. While a lack of gore may strike some as a major disappointment (Raimi did it so well, after all), it's nothing that some crazed camera work and editing can't remedy.
Read More