Peter Berg to Direct "Dune" Remake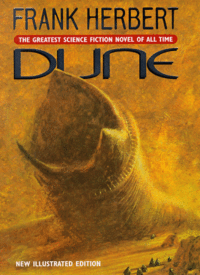 David Lynch's Dune has its goofy charm, but in retrospect, he was clearly the wrong man to direct the big screen adapation of Frank Herbert's novel. Lynch is a director whose muse is the fever dream, and the universe of Dune—the sand worms, the spice melange, the warring factions of planet Arrakis—is too orderly and structured for a director like him.
Over 20 years later, we still don't have a big budget and truly faithful adaptation of Herbert's book. Sure, the SciFi Channel took a stab with a Czech-produced miniseries (and it was pretty good) but it was also filmed on a shoestring budget with a cast and crew largely made up of unknowns. Will we ever get a good adaptation of Dune?
Hope isn't dead yet. Director Peter Berg—whose impressive resume includes Bad Things, The Rundown, Friday Night Fights, and The Kingdom—has apparently been signed to film a "big, big, big" big-screen adaptation. It's about time.
There's no other information, outside of a coy observation that, although a big fan of Lynch, "[his] interpretation left the door wide open for a remake." That's certainly an understatement.
Peter Berg Lines Up Tom Cruise and "Dune" [Cinematical]
Read More