Nellie McKay Serenades the Undead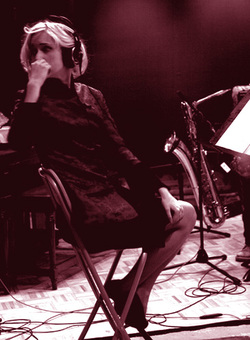 If you're one of the few who doesn't know about multi-talented songstress Nellie McKay, this "Zombie" video is the perfect place to begin. In her bluesy romp, McKay sings of "a curse that rose out of the deep green swamp / It hollers 'murder' and it makes you jump." What makes this live performance particularly entertaining is how it's intercut with footage of real New Yorkers doing their own version of the zombie dance. Those familiar with New York's underground nightlife will recognize Drag King Murray Hill doing his own inimitable take on the living dead.
And you have to love McKay's backup singers—all dressed up like defectors from the Rocky Horror Picture Show. Could that be former head of Nasdaq Dick Grasso doing "The Zombie?" Unlikely. But it sure looks like him. Grounded by McKay's story-around-the-campfire charm, this is one of the more memorable DIY music videos to surface on YouTube in quite some time.
Read More