Mo' Better Monsters: Activision Blizzard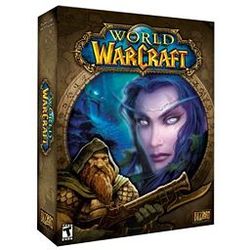 Wow, and I mean W.O.W. When news came yesterday that Activision will merge with Vivendi to form Activision Blizzard, one thing was certain. This was all about giving gamers a better PC online experience in World of Warcraft. That means mo' better monsters in the coming years, particularly in the popular massive multiplayer online role playing game which currently has nine million members.
But Activision can't rest on its laurels and neither can World of Warcraft. Online gamers are fickle: if they weren't, earlier MMO EverQuest would still lead the pack. Activision probably sees that the future of gaming lies online. So they're buying the ability to make World of Warcraft-like games, not just W.O.W. itself. That means more monsters in more games down the line. And that's good for you, the monster-loving gamer who loves creepy creatures beyond orcs and trolls, even beyond dreadlords and dragons.
Read More