Make It a "Futurama" New Year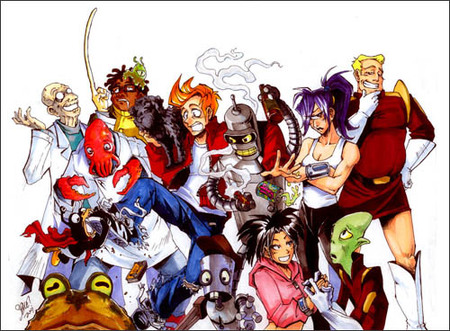 I don't do marathons. Few television events truly tempt me to stare, red-eyed, at a flickering cathode ray tube for 48 hours straight. There is no television show I like so much that I would like to watch it in one week-long chunk, as I prop open my eyes with my fingers and cross my legs 'til I cramp. I'm not some Trekkie or something.
But even I'm tempted to go sleepless for this one: Adult Swim is showing every single episode of Futurama between now and the New Year ball drop. I assume this is some sort of promotion for Bender's Big Score, but honestly, this really does beat the way I've spent past New Year's Eves: weeping into a stripper's lap, throwing up, passing out, and waking up covered in graffiti tags and with a mysterious scar near my kidneys. Bender's pontification about his shiny metal ass is a step in the right direction for 2008.
(via SF Signal)
Read More