Incoming: Halloween Comic Book Series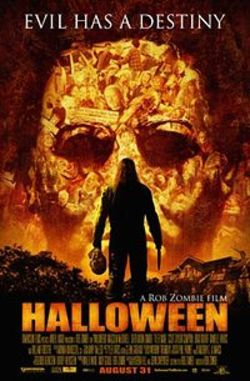 Michael Myers just won't let us be. According to Comic Monsters, writer Stefan Hutchinson is coming out with a four-issue series based on the Halloween movie franchise. He's no neophyte either: Hutchinson (with artist Peter Fielding) has already done the well-regarded Halloween: One Good Scare series of three comic books, which Rue Morgue magazine called "the most atmospheric Halloween story told since the original film." Plus, Hutchinson directed the insightful documentary, Halloween: 25 Years Of Terror. He knows his Michael Myers.
With the success of Rob Zombie's Halloween, Hutchinson feels it's time for a more frightening Michael, saying to Comic Monsters, "I set out to make him really dark and scary again, and in some way restore what made the character so terrifying." Does that mean lots of blood and gore? "It's more about shadows in the night." Can Michael Myers rise to scare yet again? Well, if Peter Fielding's illustrating, Myers never should die. That's my opinion.

Read More