I Am Legend: The Awakening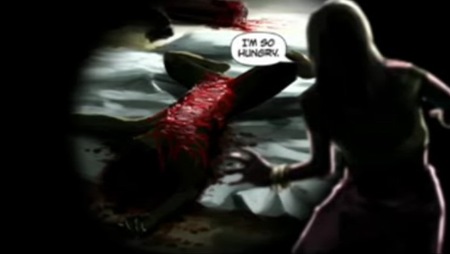 Warner Brothers certainly isn't going to let anything as paltry as a plague turning all of mankind into slavering zombies stop them from cashing in on their budding I Am Legend franchise, and while it's too early to say if we'll see a sequel (although the opening box office numbers make it sound likely), there's plenty of room for a prequel.
Enter I Am Legend: The Awakening, the graphic novel prequel. Essentially, it's a dying Earth from the perspective of the soon-to-be vampires and not Robert Neville, the titular last man on the planet. The project has attracted a surprisingly good constabulary of talent, including Bill Sienkiewicz, screenwriter Mark Protosevich, and author Orson Scott Card.
To promote it, Vertigo Comics and Warner Bros. have released an online preview of the first chapter. It's not quite animation, but rather animated panels from the comic book itself, and the artwork and story are suitably post-apocalyptic. Check it out.
I Am Legend: The Awakening [SciFi]
Read More