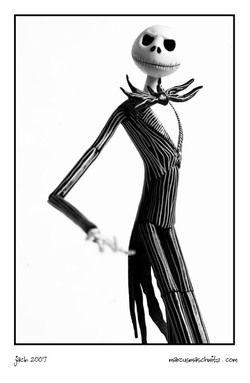 While Star Wars and Star Trek conventions bring out the socially awkward, horror conventions are a homing beacon for the sick and twisted. And there's nothing better than getting together with like-minded people and geeking out over the horror convention celebs.
In March, the Marriot Indianapolis East will play host to HorrorHound Weekend from the 28th through 30th. Doug Bradley (a.k.a. Pinhead from Hellraiser) and Chris Sarandon (the voice of Jack Skellington from The Nightmare Before Christmas are the big ticket horror names. But the rest of the Cenobites will be there too, including Nicholas Vince (Chatterbox), Simon Bamford (Fatso) and Barbie Wilde (Sister Nikoletta).
Tickets recently went on sale and there's three ways to attend. A single day pass is $17, a pre-ordered weekend pass is $35 and the golden ticket is $150. While this is not the largest or most impressive horror convention
around, if you're in the area, it's not a bad way to spend an afternoon
and grab some horror schwag: the golden ticket is $150, but gets you early entry, a t-shirt, a year subscription to HorrorHound, gold seating at events, a goodie bag and more.
Read More