Horror Surfer: Cloned Cats Glow in the Dark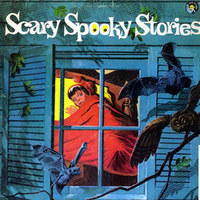 Better than stocking stuffers? When you're looking for a sound effect recording of an arm being chopped off or a old-timey compilation of ghost ballads, scaryspookysounds.com has you covered…in vinyl.
At Cosmic Log, truth is scarier than fiction when cloned cats glow in the dark. First fish, now cats… What's next? Deer would be helpful.
Bloody-Disgusting.com gives further confirmation that Mandate Pictures is doing a remake of the 1982 film Poltergeist . Guess they forgot about the curse.
Mystery novelist Dorothy Sayers died today in 1957. To find out who else did (and where they're buried), visit Findagrave.com.
Don't look back. Then again, go ahead: Mike Tyson and Bobby Brown do "The Monster Mash."
Read More