Hammer Studios Returns to MySpace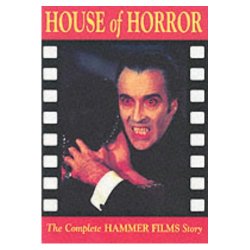 Anyone who came of age in the fifties was doubtlessly introduced to horror movies by Hammer Studios. Beginning in 1957, the British company built a film empire on the same archetypal monsters (Dracula, Frankenstein, the Wolfman…) that did so well for Universal Studios in the thirties. Making stars out of Christopher Lee and Peter Cushing, Hammer
captured the public's fancy with remakes that were gory and sexy (at least by the standards of the time).
Now, 30 years after its last production, Hammer is getting back into the game. And to stress the fact that this isn't your grandfather's scary movie, the studio's first new fright flick will be released not in theaters but on
MySpace.
According to
the London Times, Beyond the Rave will contain "all the
ingredients of a Hammer classic: vampires, blood, death and suspense"
broken up into 20 episodes to be streamed online next spring. Following its web-based premiere, the movie will be released on DVD.
Read More