Giant Monsters Invade Los Angeles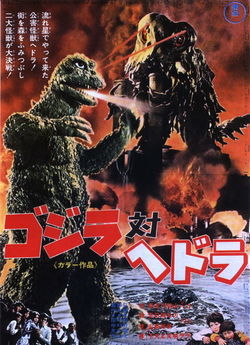 The Grindhouse retrospectives at L.A.'s New Beverly Cinema are now getting a run for their money from a weekly series of Toho monster flicks at the Silent Movie Theater in December.
This Sunday finds the kaiju tribute in full swing with Godzilla vs. the Smog Monster (1971) which some see as a series low point and others as a precursor to the important work of former Vice President Al Gore. King Kong Escapes (1967) screens Sunday, December 23 and the mother of all Godzilla movies, Destroy All Monsters (1968), gets revived the following Sunday, December 30. Having seen this final one on the big screen last year, I can attest that it still has the power to turn grown men into 12-year-old boys all over again.
Read More