George Takei Gets Trek XI Cameo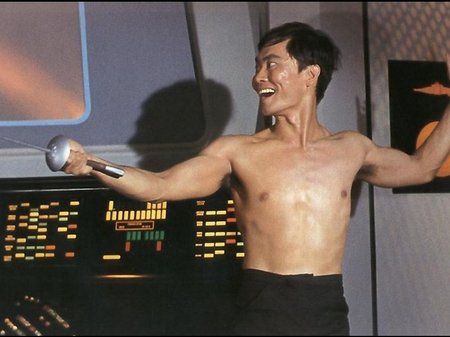 Early last month, William Shatner nearly flipped his wig when he discovered that although his pointy-eared compatriot Leonard Nimoy had been given a cameo in
J.J. Abrams' upcoming Star Trek XI, fat, jowly Admiral Kirk would not make an appearance.
The Shat freaked, and we all had a good chuckle, because what else to expect: He effectively killed off his character 14 years ago in Star Trek: Generations.
But Rocket Man really must be feeling the burn now. Word has it that George Takei will also be making an appearance as an aged Hikaru Sulu. From the sounds of it, it appears as though Nimoy and Sulu will have a couple of pints and reminisce about the first time they met Kirk. Still, it can't be helping Shatner's ego in the slightest to be passed over for his old helmsman.
George Takei To Appear In New Star Trek Movie [Trekweb]
Read More