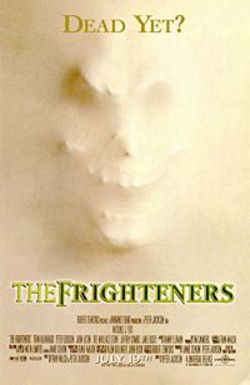 When The Frighteners (1996) was casting, I remember digging the script out of the trash when one of the many actors living in the apartment building dumped it after auditioning. (I assume he didn't get the part.) Those 90 pages actually gave me the creeps. And when the project was completed, director Peter Jackson had pulled a performance out of Michael J. Fox (as a shady psychic) that was worlds away from Back to the Future . You can see this atypical Fox at 10:30 p.m. as part of AMC's Fear Friday, a night—strangely enough—devoted to the letter "F" this week. Rounding out the bill are John Carpenter's The Fog (1979) at 12:30 a.m., and Brian De Palma's The Fury (1978) at 2:30 a.m.
The Fog:While this isn't Carpenter's best, the caustic fog and the zombie-like lepers seeking
retribution are not without their creepiness. Adding a touch of class is Hal Holbrook whose
acting shines through the killer smog.
The Fury: It's not Carrie, but what is? De Palma's adaptation of John Farris' novel follows a desperate father (Kirk Douglas) searching for his kidnapped son. When Douglas learns about the
government's secret institute to train psychic kids for war, things get really scary.
Read More