"Battlestar Galactica" WW2 Propaganda Posters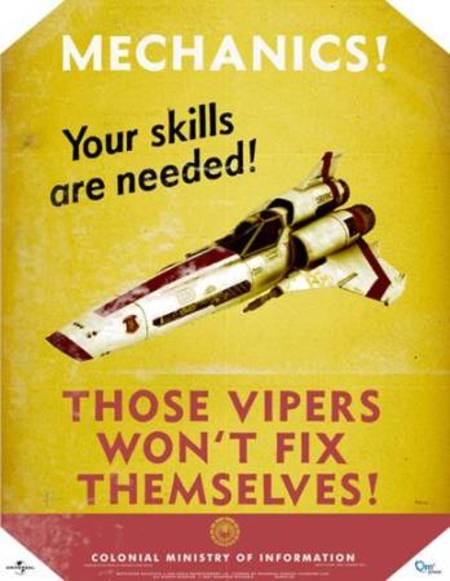 The attacks on Pearl Harbor closely resemble the attack by Cylons on the Colonial Fleet. Both were sneak attacks performed with devastating efficiency and no advance warning. And the parallels don't end there: Pearl Harbor was attacked by the Japanese, where as the Twelve Colonies were attacked by Cylons, which are robots, which are sometimes built by the Japanese.
Coincidence? We think not, and neither does the Colonial Ministry of Information. They clearly see the parallels, and have taken a cue from the United States WW2-era propaganda department on the best way to reach the hearts and minds of the citizenry during war time.
Absolutely brilliant. Quantum Mechanix to the rescue again.
Battlestar Galactica Propaganda Posters [Quantum Mechanix] (via Cynical-C and Link Bunnies)
Read More