You Make The Plot: Is Fetish A Horror Movie?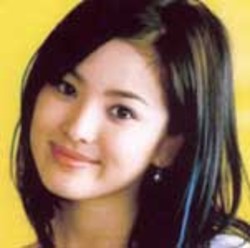 If there's a mystery surrounding a film, it just makes me far more interested in it. So it was with curiosity that I read Cinematical's post about Fetish, an indie production from Korea. Says Cinematical, "Variety has reported that actress Song Hye-gyo (who just played the lead role in Legendary Courtesan Hwang Jin Yi) has signed on to star in the film, which is a New York-produced thriller helmed by Korean director Sohn Soopum (who wrote and directed the short film Fish in the Sea Is Not Thirsty).
They're not saying too much about the project, other than that the
movie will center on a "woman with psychic abilities.' How descriptive." I did get a little more from IMDB, the movie's pitch line:
A Korean woman possesses an American woman's body to steal her husband.
So let's do some musing here: you make the plot. Given the small amount of news that's above, how would you make Fetish a horror movie?
Read More