Will The Strike Kill Off BSG For Good?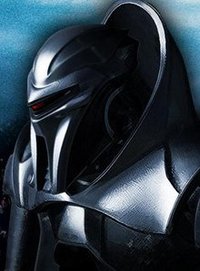 Sci-Fi fans have comforted themselves through the bleak autumn of the WGA strike with the knowledge that even if there favorite shows end up being delayed until next season, they're still eventually coming back.
But, while comforting, that's probably not true. Many of our favorite shows probably won't make it through the strike unscathed. Consider the 1988 Strike, which killed off several of the top rated television shows at the time. For sci-fi, in particular, the WGA strike is a deadly threat, since many of the shows on the air are long episodic story arcs. The big threat? Shows like Lost and Heroes will simply lose too much momentum in a year hiatus to ever be able to regain their audience.
But what about Battlestar Galactica? According to Slice of SciFi, there's a very good chance it may not make it through the SAG for a complete fourth season. The argument is that with BSG's ratings in decline and with this season being the last, it simply makes no sense to go through the expense of restarting a show for a meager ten episodes.
It's looking bad for BSG. Slice of SciFi speculates that Ronald Moore still might manage to finish off the season and get the crew of Galactica to Earth through direct-to-DVD movies, but even that's unlikely: Razor needed to be shot on the Fourth Season's budget and schedule to get around a locked-in contractual agreement with Galactica's IP owner, effectively preventing Moore from doing feature film Battlestar Galactica movies.
How crappy would that be? To spend four years with the Galactica crew as they fight their way through a Cylon-infested galaxy, only to have the series come screeching to a halt a mere ten episodes from their destination?
Things Could Be Looking Bad for Future of "BSG" [Slice of SciFi]
Read More