Wayans Brothers Redo The Munsters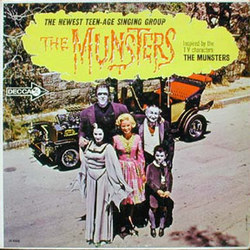 Over at MoviePictureFilm, Shawn Wayans has spilled the beans about redoing the classic 60s TV comedy series, The Munsters, as a theatrical release he and his brothers will produce. Says Shawn, "Next we're taking the old TV show The Munsters and making that
into a feature film. We're contemporizing it…something I want to
clear up is that we're not going to be in it. We're just writing and
producing it. We're going to get some white people and paint them
green." Wayans adds that it'll be a PG-13 movie.
Although I'm generally against remakes, I think it's high time for a new Munsters movie. But here's a question for you. Who would play Herman Munster? How about The Rock or maybe even Javier Bardem (from No Country For Old Men)? What do you think? And who would play Lily? Cameron Diaz, Salma Hayek, Marcia Gay Harden?
Read More