Vampire In The Twilight Zone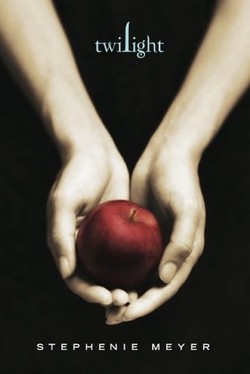 Today, The Hollywood Reporter features a nugget about the movie to be made from Stephanie Meyer's novel, Twilight. Says the daily pub,
"Kristen Stewart will star in Summit Entertainment's Twilight, a
vampire thriller-romance based on Stephenie Meyer's best-seller.
Catherine Hardwicke is directing from a script by Melissa
Rosenberg. Stewart will play Bella Swan, a 17-year-old who becomes drawn to
classmate Edward, who is a vampire. Their unorthodox romance puts
her in physical danger when Edward's nemesis comes to town and sets
his sights on Bella.
"Twilight and its sequels have topped best-seller lists at the New
York Times and USA Today and has garnered legions of devoted
teenage fans. Summit is looking at the movie as a potential
franchise with a Romeo and Juliet-like hook."
Beyond the Shakespeare-meets-vampire idea, I love the fact that this is pretty much an all-woman movie from writer to director to star. Hardwicke did a extraordinary job on Thirteen and Rosenberg penned everything from episodes of Dexter to The Outer Limits. Stewart, too, knows horror, having been in Panic Room and Cold Creek Manor. Has anyone out there read any of the Twilight novels? How are they?
Read More