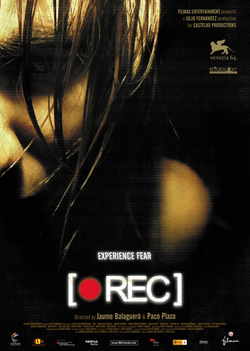 The horror movie with the biggest pre-release buzz is the Spanish outbreak thriller [REC]. Most folks say it's the scariest film since The Descent and even die-hard horror fans have been raving about it. We've been buzzing about the film ourselves for a while now and, fingers crossed, we're going to get to see it very soon.
Sources tell me that [REC] has indeed been picked up for U.S. distribution, but that the deal isn't going to be announced for a while now. Is that because of a possible Sundance Film Festival showing in January? I don't know, but it sure sounds like an interesting prospect, don't you think?
Besides that, the folks at Twitch are posting two exclusive clips from the film, although the dialog is all in Spanish with no subtitles. But does fear really need any translation? View the clips right here.
Read More