True Fear: The Poughkeepsie Tapes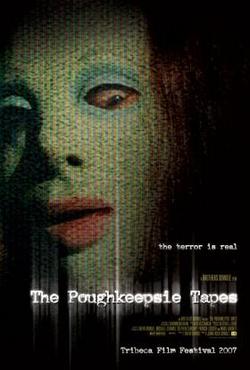 There's this completely frightening clip about the serial killer horror film, The Poughkeepsie Tapes. As I watched the killer, who walks like an ape and has two masks, one of which looks like something from a sex party scene in Kubrick's Eyes Wide Shut, I was completely shivering. The trailer on YouTube gives us the scoop: the killer videotaped all of his killings on VHS, and now they've been found. The Blair Witch like realism in the trailer isn't scary (although it does set up the story well), but that clip sure is.
I guess the reason I became so jumpy is that it reminded me of this murderer I wrote about in the serial killer book. Robert Berdella penned a torture-filled journal/diary of his sadistic murdering to which I had access. And the photos I saw of his victims, while not moving pictures, chill me to this day. The Poughkeepsie Tapes, which garnered good reviews at the Tribeca Film Festival, was made by the Dowdle brothers and will be released by MGM next year. Having been on a deserted Main Street in Poughkeepsie at night, I can tell you: horror could break out at any moment.
Read More