Three Horror Movies Swallowed by the Weinsteins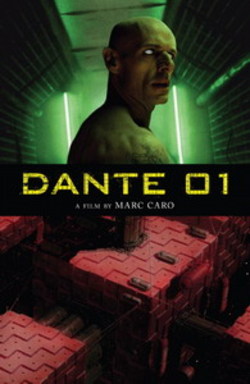 The Weinstein Brothers are about to go on a roll with horror, starting in a couple of weeks. On November 21, The Mist will hit theaters and, having just seen it at a screening, let me just say it's not only scary, it deals with politics and religion and the human experience so well that the surprises you'll find toward the end pack an extra powerful punch that'll have you reeling.
And today, according to Bloody Disgusting, the brothers have bought a trio of pictures: "(The Weinstein Company) took U.S.-only rights to Martyrs, a chiller helmed by Pascal Laugier; U.S. rights to Agnes Merlet's English-language drama Dorothy Mills; and North America and Australia/New Zealand rights to futuristic thriller Dante 01, by Marc Caro.
Martyrs
stars Morjane Alaoui and Mylene Jampanoi in the story a girl who
emerges from a yearlong abduction and forms a bond with another girl
while in recovery. Ireland-set Mills sees a village troubled by a 15-year-old girl who is believed to have supernatural powers. Dante is set in a space prison where a prisoner with monstrous powers is infecting other inmates."
Check out the nightmarish Dante 01 trailer. Although it's not in English, it's a heckuva lot scarier than the upcoming AVP sequel.
Read More