The Vast Mystery Of Eden Log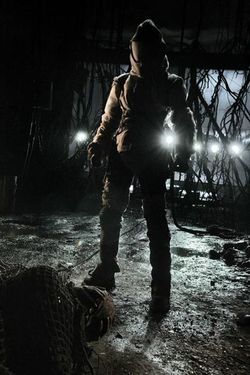 I was intrigued by a short item in The Hollywood Reporter regarding the French horror fantasy, Eden Log. Apparently, it's coming to the US.
Magnet, the new genre arm of Magnolia Pictures, has acquired North
American rights
to the Franck Vestiel's sci-fi/horror movie. Scheduled for
release in 2008, the French language film follows a man trapped in
a cave, who must make his way through a maze constructed by the
mysterious Eden Log corporation.
A check on a teaser for the film on YouTube really got me excited. I mean, it looks something like Lost meets Blair Witch meets 1984. Also, check out the totally creepy-creative Web site in which you navigate upward through the dark, tangled roots of trees. There are eight other teaser trailers on the site, too, all voiced by different emotionless females from Eden Log. And then there are even stranger things on the MySpace page. So intriguing.
Read More