"The Signal" Posts a New Site and Release Date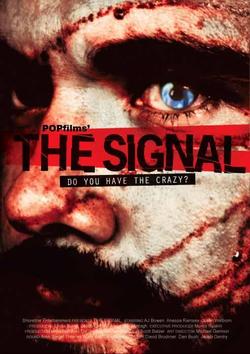 The signal goes out to every device capable of receiving it. Upon exposure, it provokes homicidal behavior in the viewer. Every TV watcher, cell phone user, iPod listener — everyone. Sure, it's not the most original idea — it's the basis for nearly all popular J-Horror — but The Signal's brutal production is enough to boil the blood of horror fans. And we've been closely monitoring every transmission. The latest development is the launch of a new official Web site — that offers a new synopsis, videos, stills and AIM icon and wallpaper downloads.
While release dates have been sketchy (first reports claimed that it had a limited release in October), Fangoria claims that The Signal will transmit into theaters on February 22 of next year. The site has a section for theater listings that has yet to be updated.
Read More